CUSTOM SOFTWARE DEVELOPMENT SERVICES
For years, WiseThink has been creating impactful industry-specific best custom software for the world's top enterprises, SMBs, and funded startups across over 20 different industries. Leverage our unique expertise to build reliable custom software or perform comprehensive digital transformation.
Custom Software Development
Simplify your enterprise operations by transferring them to an easy-to-use mobile solution. Surprise your customers with a useful and beautiful application in Retail, Entertainment, and other industries. We can help you build an impactful iOS, Android, or Hybrid app that will make a lasting impression on your target users.

Enterprise Custom Software Development
Whether you need a labor management platform, digitalize a workflow effectively, establish fail-safe security, or any other solution to improve your operations, our custom software developers have the expertise to tackle challenges of any scale and complexity. We can also help you modernize legacy systems, consolidate application portfolios, and integrate software into existing IT systems.

Custome Software Development with Latest Tech
If you are planning a cutting-edge product or digital transformation, we can help you tackle any technology challenge. Our custom software developers have expertise in most emerging technologies:
Internet of Things
Distributed Ledger Technology/Blockchain
Cognitive Computing/Artificial Intelligence
Augmented & Virtual Reality
Cognitive Computing/Artificial Intelligence
Our Custom Software Developement Process
Years of expertise enabled us to create a clear and streamlined process that allows for delivering the right result at the right time. From stakeholder interviews and requirement gathering to continuous post-deployment maintenance, our custom software development services have you covered on all fronts.
KICK-OFF
Our experts translate your requirements into technical documentation, we assemble a team, and a designer comes up with the first design prototypes for your solution.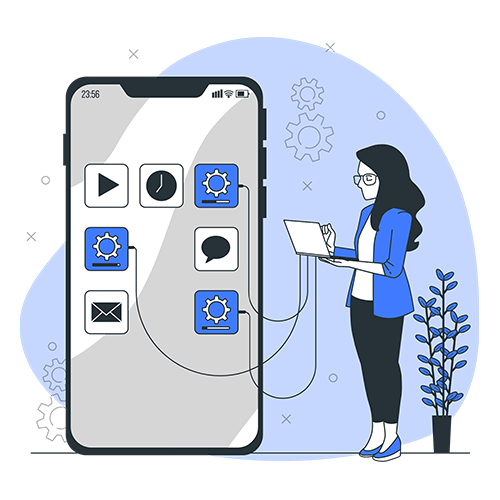 DEVELOPMENT
Our custom software developers create your solution. You review milestones every two weeks. Towards the end, the team carries out User Acceptance Testing, and then deploys your solution.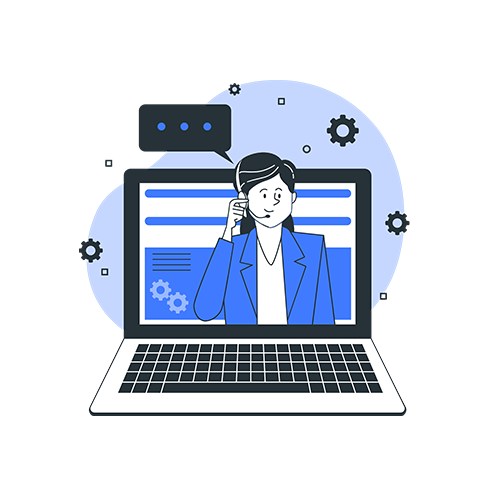 SUPPORT
After the release, we perform continuous server monitoring, allocate experts for bug fixing, and provide general customer support services.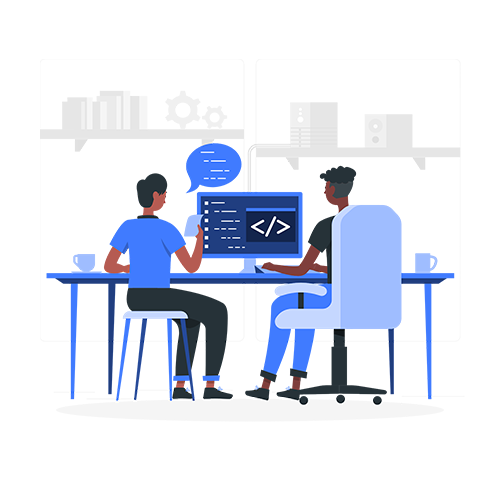 FURTHER STEPS
Today software needs to be frequently updated with new functionality based on the quickly changing customer demand. We can scale down the existing team to a support unit after the release to deliver those updates for you.
Starting building an impactful custom software for your business.