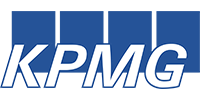 KPMG
Headquartered in the Netherlands, KPMG International is the third-largest accounting firm in the world. It provides accounting, consulting, tax and legal, financial advisory, and assurance services from over 820 locations globally. With the help of KPMG's multi-disciplinary approach and deep, practical industry knowledge we help our clients meet challenges and respond to opportunities.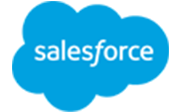 Salesforce
Salesforce is one of the first companies to revolutionize the idea of CRMs and taking them from desktops to the cloud. Currently, Salesforce is one of the top CRM companies in the world with their CRM empowering over 1,50,00 businesses worldwide. We partner with Salesforce to provide flexible and reliable technical solutions to our clients.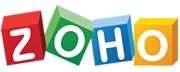 Zoho
Started in 1996 in India, Zoho offers a suite of business, collaboration, and productivity applications for small and medium businesses. The company has been recognized as one of the top CRM companies in the world with more than 45 million users in more than 180 countries.
Zoho provides 40+ integrated tools to run your entire business, and we help you choose the and implement the right ones that your business needs.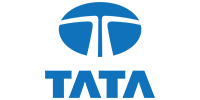 TATA
Tata employs some of the world's finest technology consultants which includes business software providers, niche technology developers, and platform and IT infrastructure vendors. We partner with them to deliver superior outcomes to our clients.
Now it's your turn to be progressive
Give a new direction to your business by implementing enterprise grade software solutions in it. Talk to us about how we can help.