Evolve your business Digitally
A all-in-one solution for your business that will stabilize your business, Zoho WorkPlace provides you to streamline your workflow and increase efficiency.
Zoho Workplace is a bundle of communication and collaboration applications that provides a complete set of solutions that not only helps you collaborate but also create and communicate with your teams.
Zoho Workplace bundles apps on email, document management, presentation, chat and other communication tools in one platform.
Why switch to Zoho WorkPlace?
Having a complete group of apps that centralizes the team workplace, simplifies the file storage, and streamlines your team communication.
Zoho mail
Zoho Connect
Zoho Chat
Zoho Writer
Zoho Show
Zoho Sheet
Zoho Docs
Zoho Sites
Zoho Showtime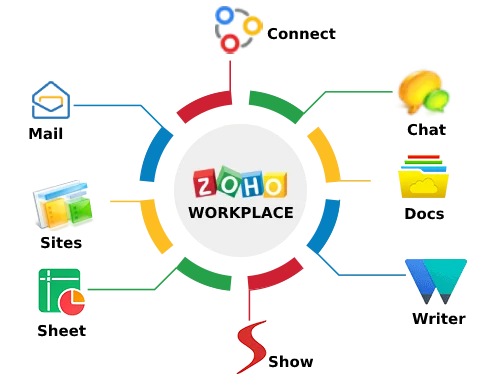 Extensive Control Panel
Manage your business emails from Zoho Mail's powerful, easy-to-use Control Panel. Admins can set up individual mailbox quotas, privileges, email policies, group accounts, and more.
Secured Account Privacy
Why allow someone to track and sell your data? We respect your privacy and will never turn your data into revenue. It's always fully encrypted, so only the intended recipients can view it and 2FA, EAR, S/MIME, and TLS add even more layers of protection to your data.
In-built task management
Easily manage and track the life cycle of all project tasks with Zoho workplace helps in completing task and entire time management
Fully featured online suite
Use our exceptional office suite to collaborate on documents, spreadsheets, and presentations. And get insights on it from Zia—your AI assistant. Share everything using our cloud storage and its collaborative features, made to enhance the productivity of your teams.
Analyze task reports
Start the timer for a task to record your actual working hours. After completing the task, you can stop the timer and your entries are automatically logged in the timesheet.You can log time for tasks daily or weekly at your convenience and easily calculate the billable and non-billable hours for any project.
Why WiseThink as your Zoho WorkPlace Partner?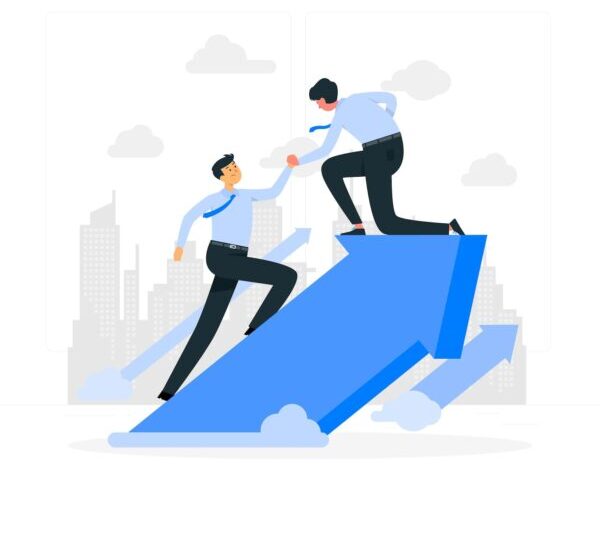 We are registered Zoho Creator partner and experts in developing highly efficient web apps leveraging its latest features. WiseThink has years of experience in supporting 85+ clients across the globe in digitizing swiftly with the help of Zoho WorkPlace. From complex ERP systems to simple web page applications we deliver expert services that your business essentially needs in today's digital world.
We are registered Zoho Creator Partner
Our developers have in-depth knowledge of the Zoho WorkPlace
We work according to the development standards following all data security protocols
We have a team of experienced professionals trusted by Fortune 500 clients
Zoho Workplace Pricing and Packages
For detailed pricing and packaging plan, please visit Zoho Website
Mail Only Plan
Billed Annually
5 GB Mail storage per user

Zoho Mail

Zoho Calendar
Standard Plan
Billed Annually
30 GB Mail storage per user
10 GB WorkDrive storage per user (Shared)

Zoho Mail

Zoho WorkDrive

Zoho Office Suite

Zoho Cliq

Zoho Meeting
Professional Plan
Billed Annually
100 GB Mail storage per user
100 GB WorkDrive storage per user (Shared)

Zoho Mail

Zoho WorkDrive

Zoho Office Suite

Zoho Cliq

Zoho Meeting

Zoho Connect
Disclaimer- Prices are subject to change as per Zoho's guidelines.
Looking for more information on Zoho Workplace?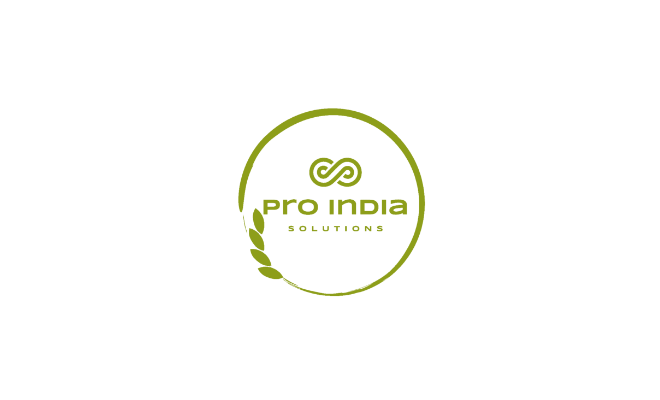 The Requirements ProIndia requires an all in one solution through which they are able to manage...